ESET Endpoint Protection Standard

Keep your network clean. Protect your endpoints (computers and file server) against threats and data theft with easy to use on-premise security management. Benefit from:
Light footprint on endpoints
Reliable antimalware protection
Prevention of fake websites
---
Bundled solution includes following products:
Robust multi-platform antimalware protection. Our award-winning anti-phishing engine protects sensitive company information, such as usernames and passwords, against fake websites. Other advanced technologies inside include cloud-powered scanning and device control.
Provides advanced protection to all network file storage, general servers and multi-purpose servers. Ensures servers are stable and conflict-free. Limits restarts and maintenance windows to a minimum to guarantee business continuity.
Enhance bundled solution with an advanced add-on
ESET Full Disk Encryption

Comply with data protection regulations like GDPR, PCI and others

Monitor encryption on user machines remotely
Protect company data with a simple yet powerful solution
Manage products via on-premise console
ESET Security Management Center is an easy-to-use management console that provides real-time visibility for on- and off- premise endpoints and full reporting for ESET solutions on all OSes. All these features are managed from one single pane of glass.
Complete network visibility
Full security management
Flexible reporting
Automated security management
Comply with data protection regulations with remotely manageable ESET Full Disk Encryption add-on
ESET Endpoint Protection Standard
Buy online
Buy now for up to 100 devices
See pricing for over 100 devices
For additional discounts or higher quantities, use the partner locator and find a partner today.
Try before you buy
Experience ESET products including ESET Full Disk Encryption for 30 days with a free trial, to make sure they suit your needs. All you need is ESET Business Account.
System requirements and license information
Supported operating systems
Microsoft Windows 10, 8.1, 8, 7, Vista
macOS 10.9 and later
Ubuntu Desktop 18.04 LTS 64-bit and RedHat Enterprise Linux (RHEL) Desktop 7 64-bit
For smartphones and tablets
Android 5 (Lollipop) and later
iOS 8 and later
Microsoft Windows Server 2019, 2016, 2012, 2008
Microsoft Windows Storage Server 2016, 2012, 2008
Microsoft Windows MultiPoint Server 2012, 2011, 2010
Microsoft Windows Small Business Server 2011, 2008
RedHat Enterprise Linux (RHEL) 7 64-bit
CentOS 7 64-bit
Ubuntu Server 16.04 LTS 64-bit, 18.04 LTS 64-bit
Debian 9 64-bit
SUSE Linux Enterprise Server (SLES) 12 64-bit, 15 64-bit
VMware vSphere 6.0, 6.5+, 6.7+ (vCenter Single Sign-On, vSphere Client/Web Client, vCenter Server, vCenter Inventory Service)
VMware NSX Manager 6.3+, 6.4.0, 6.4.1, 6.4.2
VMware Guest Introspection 6.2.4+, 6.3+, 6.4+
Mix and match your licenses as needed
ESET Unilicense covers all the bases, allowing you to mix and match endpoint protection without wasting a single license.
Add additional devices at any time
You can purchase licenses for additional computers, laptops, mobile devices and servers any time.
Transfer a license to another computer
You can transfer a valid ESET license to a completely new computer from the original one. In addition, you can switch from one OS to another.
Switch to a different platform at any time
It's easy to switch your protection from one platform to another any time during the license term, without having to purchase additional licenses.
ESET was just what we were looking for – light processing power, reliable protection and cost scalable, yet easy to deploy and manage centrally.
- Richard Ford, Head of IT at SWFC
Looking for more?
Upgrade: protection against ransomware

Multilayered technology, machine learning and human expertise combined with easy to use on-premise security management to provide best level protection.
On-premise management
Endpoint security
File server security
Add data access protection


A simple, effective way for businesses of all sizes to implement multi-factor authentication across commonly utilized systems.
Prevent data breaches
Meet compliance requirements
Easily manage authentication
Stay on top of cybersecurity news
Brought to you by respected security researchers from ESET's 13 global R&D centers.
Corporate blog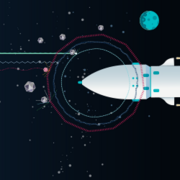 With cybercrime skyrocketing during the coronavirus shutdowns, there has never been a more important time to secure your business from potential threats. Running a business is a complicated, difficult...
Over the years, bullying has evolved and adapted to the changing world—and, unfortunately, technology now plays a significant role in many forms of bullying among young people. One third of all people...
Webinars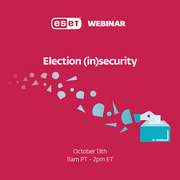 Tuesday, Oct 13, 2020
As the countdown to the U.S. presidential election continues, concerns about cybersecurity are on the rise.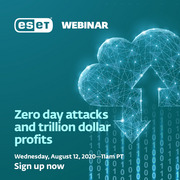 Wednesday, Aug 12, 2020
Learn about the latest advanced cyberattacks and effective defenses.